5 Most Dangerous Theme Park Rides of All Time
Theme parks are one person's joy and another one's hell. The whole premise of a theme park ride can send shivers down someone's spine, while others just love the thrill. While you might find all sorts of rides scary enough to keep your feet firmly on the ground, there are some that even the hardcore fans of theme park rides might find a bit too much to take.
If you're looking for something scary to think about this Halloween season, these are the five most dangerous theme park rides of all time.
5. Thunder River Rapids Ride
Water-based theme park rides have always been a big hit among theme park fans. They offer just the right kind of mixture of fun and adventure. Unfortunately, the adventure part sometimes dips into dangerous and even lethal territories.
In Australia, one such ride caused fatalities in the most horrific fashion. A simple water ride with a big round boat suddenly ejected its riders into the stormy water. A malfunction caused people to lose their seats and be swept away by the rapids.
4. The Smiler Rollercoaster
Rollercoasters come in all sorts of shapes and sizes. Even just looking at them is enough to cause some of us get dizzy. But things took an unexpectedly horrific turn in Alton Towers in the UK in 2015. The Smiler had one of its cars collide with another empty car due to malfunction. As a result, two girls had both legs amputated.
While many other rides on the list have seized to operate due to the horrific accidents, you can still ride The Smiler – if you want. The theme park ride hasn't been getting the best reputation in recent months after the incident. Just this summer it had to be evacuated – it definitely isn't for those faint at heart.
3. Eco-Adventure Valley Space Journey
A Chinese town wanted to do theme parks with a difference, opening an eco-friendly theme park. This noble idea was a huge hit but ended up causing a lot of death and destruction. In 2010, one of the park's rides malfunctioned and resulted in six people losing their lives. The ride was supposed to mimic a rocket launch when one of the cars came loose and lost all power. The horrible situation could have been worse, as the car had 44 people inside it – most of whom did suffer serious injuries.
The accident drew a lot of criticism and speculation. For a long time, it was unknown what had actually happened as authorities evaded questions. A lot of eyewitness accounts also remained confusing – some claiming it was an explosion, while others seemed to point out to a simple dislodgement.
2. Water Slide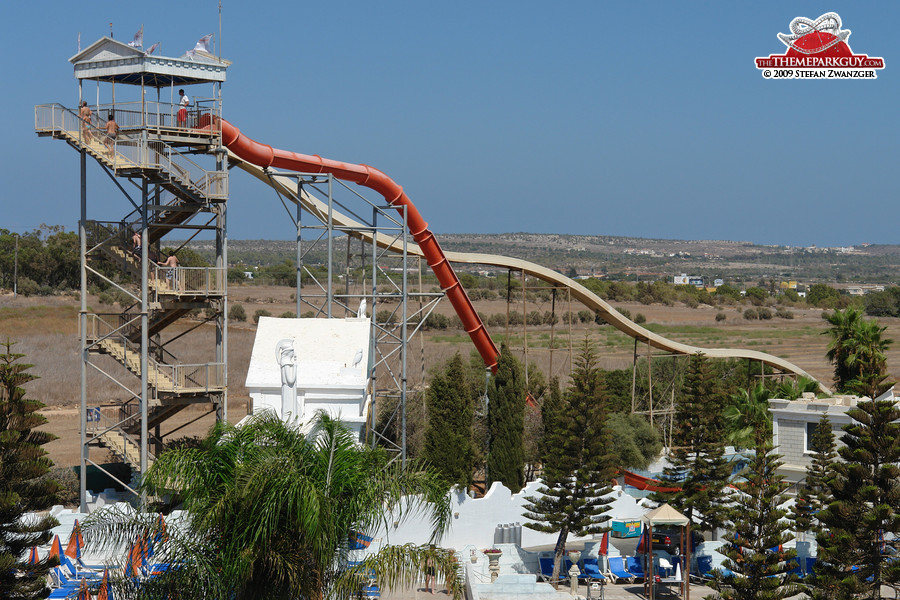 Water is definitely not a safe element and using it as part of your theme park ride is quite a bad idea. We've already given one example of a dangerous water-based theme park ride but there are more horrible examples out there.
In 1997, a Water Slide in Waterworld caused a fatality. This time, the problem wasn't necessarily just the fault of the theme park – young teens rushed into the slide at once which caused it to collapse. Not a nice way to spend your school holiday. Furthermore, the injured kid had to attend their graduation ceremony in wheelchairs just a few months later.
1. Haunted Castle
Haunted castles are spooky by nature but you don't necessarily expect them to be dangerous. Unfortunately, in New Jersey in 1984, a haunted castle turned into a nightmare when an arsonist set fire to it. The flames swept through the building fast, causing the building to melt and collapse. The most horrible part of it was that eight teenagers were trapped inside and the fire charred everything being recognition. The perpetrator was never found, although criminal charges were brought against the owner of the amusement park. He had failed to install sprinklers even though the problem had been flagged multiple times.
The above shows that something as fun as a theme park ride can turn into something disastrous in just a second. While health and safety standards have improved around the world, there are still far too many errors occurring.
Now, while thrill-seeking is definitely not a bad thing in life, you don't want to make having fun too dangerous. Savvyexpeditioner, luckily, has plenty of tips for going to the extreme without having to risk your life. So, if you are planning for an action-packed adventure, make sure to check the blog out for suggestions.
Of course, the world has plenty of theme parks to explore that don't need to cause you nightmares. The world is full of travel destinations for those who just want some peace and quiet. So, take your pick and travel to see the world – the dangerous and the beautiful parts included!